Welcome to West Wilson Utility District

West Wilson Utility District...Committed to Providing Clean, Safe Water to all our Residents!

Since 1957, West Wilson Utility District has been committed to providing safe, high quality water services to our community, while maintaining a standard of excellence in customer service and environmental conservation. We are currently serving more than 30,000 customers in the western part of Wilson County, Tennessee.
Featured News
HazMat Training - Beth Drive
3/16/2023
On Friday March 17th, we will be conducting HazMat training at our water plant on Beth Drive. This will be for training purposes only.
March 2023 Employee Anniversaries
3/9/2023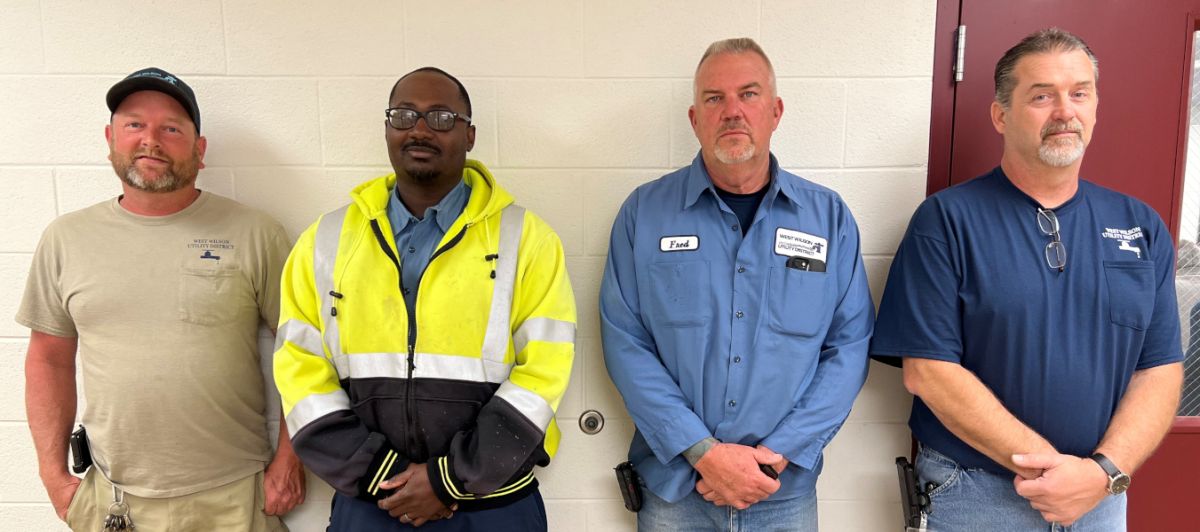 West Wilson Utility District is proud to recognize the anniversaries of these four team members (above, left to right): Chris Northcutt, 5 years; Larry Hall, 15 years; Billy Woloszyn, 15 years; and Fred Koudelka, 20 years.
Congratulations on achieving this anniversary. We look forward to...
Increased Utility Crew Activity
3/1/2023
West Wilson Utility District is conducting an inspection to identify the materials of all water service lines, as required by the Federal Environmental Protection Agency. Due to this inspection, you may notice increased utility crew activity around your water meter box. In December 2021, the...